Rating Jefferson's Restaurants
Larry's Restaurant and Lounge

220 North Wilson Street in Jefferson – phone 515-386-5442
restaurant hours unavailable – bar open daily until
Comments: While I would admit that the food here is
OK, potential diners must realize that this is really
a tavern with a cook.
Lincolnway Grill


505 East Lincolnway in Jefferson – phone 515-386-4210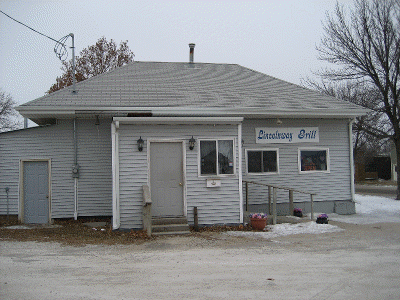 Open Monday – Thursday,
Friday & Saturday, closed Sundays
Comments: While the Grill offers a surprisingly large
menu, during our visit they were unable to serve
the first two items we selected from it.
Editor's note - Lincolnway Grill is closed as of 02-09.
Additional Note - Re-opened recently.
Peony Chinese Restaurant


101 East Lincolnway in Jefferson – phone 515-386-3928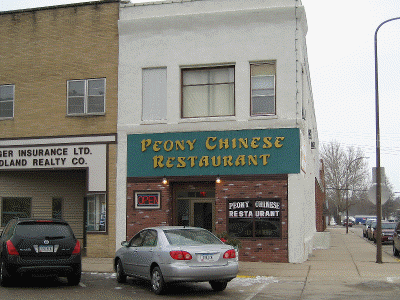 Open Monday – Saturday, Closed Sundays
Comments: Features low-priced Chinese cuisine, and
domestic or oriental beer. While the menu is large
enough, the food was somewhat bland, and lacked the
spicy quality we were after.
Uptown Café



108 West State St in Jefferson – phone 515-386-4979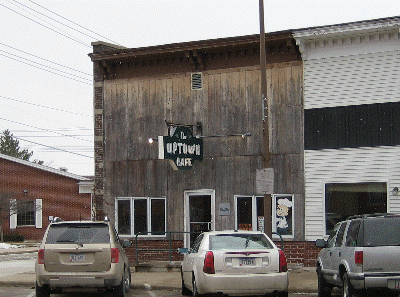 Open Mon – Thur, Wed – Sat, 7-2 Sun
Comments: This place was actually packed when we arrived,
although at age 50, you will be the youngest patron there.
Very inexpensive country-type menu. Lots to choose from.
Wet Goods Bar and Grill



113 North Chestnut in Jefferson – phone 515-386-2111
Bar open daily until 2AM, restaurant hours unknown
Comments: The menu is small and the bar is small, but if you
don't mind eating in a tavern, the food is actually excellent.
Casa de Oro



1409 North Elm Street in Jefferson – phone 515-386-4877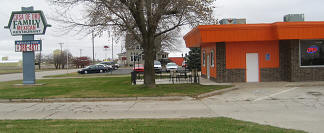 Open daily; hours not available at posting time
Comments: Very friendly atmosphere; large menu of authentic
Mexican dishes as well as several we did not recognize. Several
choices of cold Mexican beer available. Bar as well.